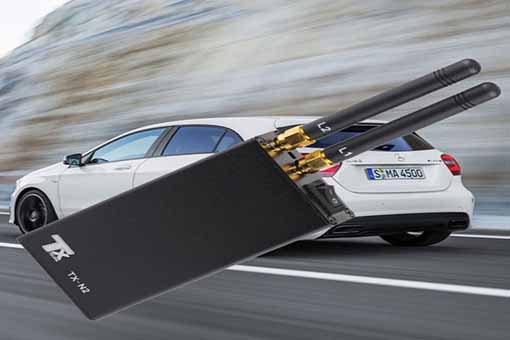 The GPS tracker is a terminal with a built-in GPS module and a mobile communication module, usually used for transmitting the positioning data obtained by the GPS module to a server on the Internet through a mobile communication module (GSM/GPRS network), thereby realizing on the computer querying the location of the GPS tracker. Mainly used in personal positioning, vehicle positioning, field engineering survey, logistics scheduling and other scenarios.
With the development and construction of Beidou, Galileo, GLONASS positioning system, further precision of electronic components, etc., in the near future, we will usher in a wave of GPS informationization upgrade, we will all be able to feel the GPS position. Information brings the richness and convenience of our lives. However, many lawless elements use it to carry out illegal activities, from which to make huge profits, and pose a serious threat to the privacy of people's living places. At this time, we need a phone gps blocker, especially those with cars.
The GPS signal jammer is a portable device that is suitable for long-distance bus drivers and a machine that does not want to be tracked by GPS signals. It can effectively prevent the GPS tracking locator from receiving signals and making it impossible to obtain your location. GPS jammerrs on the jammer-mart are all versatile and functional, ranging from tens to hundreds of dollars, to meet your every need.
Portable GPS signal jammer is currently the most popular product on the market: it can effectively prevent GPS satellite positioning and tracking; it only interferes with GPS satellite signals, does not affect the normal answering of mobile phones; small size, high power, light weight, large coverage make It convenient to carry; effectively prevent the positioning and tracking of the GPS/satellite GPS positioning system.