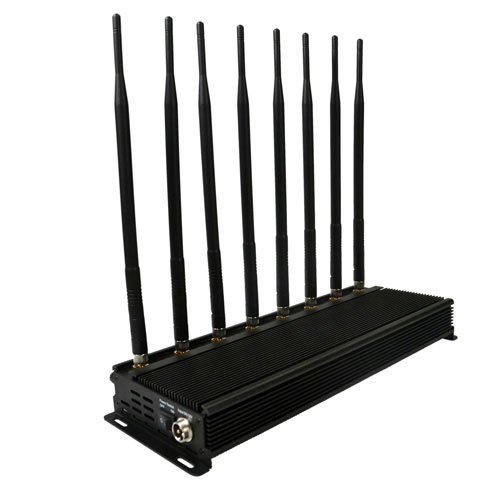 With the development of science and technology, the progress of society, data modernization has become more and more common, the most obvious is the application of mobile phones, and now mobile phones have become an indispensable part of human life. We can store friends' contact information, work information, email passwords, etc. in the mobile phone, in case of emergency, but the information in our mobile phone is always in danger of being stolen!
The criminals used some hacking software to steal the information in our mobile phone without knowing it. In Chinese proverbs, it is "God doesn't know, ghosts don't know." Downloading a mobile app requires filling in personal information, private addresses, and some even agree to access the user's address book, which poses a great threat to the privacy of our lives. In the face of this situation, do we really have to sit still? A simple and cheap cell phone blocker can solve all these problems.
The latest JAX-101C-8 black mobile phone signal jammer adjustable ,also called best 3G 4G Phone signal Blocker with 2.4G GPS. It can jamming GSM 3G 4G WiFi2.4G GPSL1 LOJACK frequency, jamming radius up to 40 meters, light weight and small size, so you can take it with you to the place you want to put.
High efficiency aluminum alloy radiator with build-in 3 cooling fans, so it can not-stop working, high output power up to 18W with 1-3W each band. Most importantly it can adjust or turn off any single band without influencing the other bands operation.It can be applied at meeting rooms, theatres, concert halls,training centers, factories, banks and more Places that require silence, confidentiality and information security. If you need one jammer to protect your privacy, this cell gsm 3g 4g blocker is the best choices.
This gsm gps blockers can also jam GPSL1 frequency band, it is specially sustomized for frequency band like Wi-Fi5.8G 3.6GHz, etc at the same time silkscreen OEM service can be offered. If you are worried about your personal information and network data security, you can buy one for yourself, and put it in the office or home.