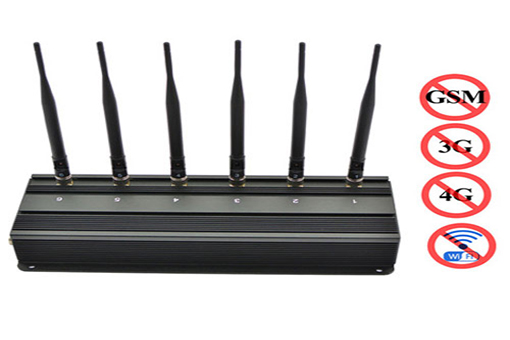 If you don't know much about certain high-tech products (such as cell phones, GPS transmitters, wifi, Bluetooth, etc.), you really need to one signal jammer. Then jammer-mart can meet all your requirements.
TG-101A6 desktop high power 3G 4G jammer with AC power adapter, generally suitable for fixed position also can be portable. If you have this need and need more useful information to get this kind of high quality product at an ideal price, then you should konw more about this TG-101A6 6 line desktop high power jammer jammer .
This interfering device has superior interference frequency type and interference range, and powerful output power, designed to eliminate all telephone communication signals and prevent CDMA GSM DCS PHS 3G 4G WIFI band.
Why to choose Desk Signal Jammer TG-101A6?
First. besides the indoor installation, this device can be installed in different cars and buses. It is with the car charge adaptor and can be powered with 12V.
Second. With high heat dissipation technique and designed with two fans to keep the heat dissipated, the device can keep working for a long time.
Third.The device is designed with aluminum module case, which is not easy to be wore and tore by adopting electro oxidation technology.
Fourth . Separate channels control and power adjustment by knob. Highly user friendly.
Advantage:
Taking use of super-high frequency and mini-power interference technology, high efficiency; Just interfering downlink and no interception on the base station; Extreme portability and the weight for machine itself and antenna are just 1.75KG; Slow start up design of circuit, these elements can maintain the stable operation condition with high integration.