How to define it as a military cell phone signal jammer? In fact, the military signal jammer is derived from the hardware upgrade of the ordinary cell phone signal jammer, and it is more refined and accurate in workmanship. In addition, a crash test is required, and the shell needs to be more wear-resistant, heat-resistant, shock-resistant, heat-dissipating faster, and a machine with continuous standby for more than 72 hours. General machines are used in important test sites for troops, performing important tasks, and places that need to be turned on for a long time.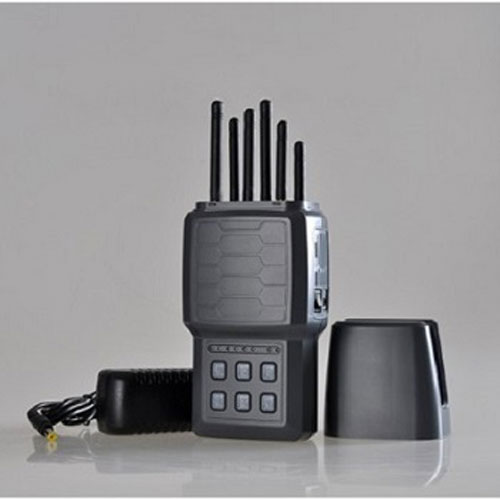 Jamer mart portable arm military 3g 4g phone jammer wifi gps frequency jammer It combines the characteristics of many kinds of signal jammers and can be blocked all powerful cellular frequency bands. It can provide you with good privacy for any outdoor activities, because its powerful output power reaches 5W, jamming frequency range and radius range. And the jamming radius up to 20 meters. In the similar products of handheld jammer, its many advantages put it far ahead. It has become one of the most popular signal jamming devices in the jammer market.
It uses external AC power supply, can also be powered by built-in battery, and also supports external The power supply can be supplied by the battery box or the generator, and the power supply mode is flexible! The equipment adopts a modular design, and each component can be directly plugged and replaced.
technical parameter
Shielding range: Max 20 meters (depending on the signal strength of a given area) Transmitting power: 5W, Power supply: AC 110 - 240V / DC 12V, Battery: 3000mA/h, Signal types: Various WLAN, Bluetooth, Wifi, etc. Output channels: 6 channel outputs
If you want to know more about the blocker, please visit our website