In fact, the project-level wifi jammer is derived from the computer hardware upgrade of the general signal jammer. It is more delicate in quality, more wear-resistant and high-temperature resistant in appearance, faster in heat dissipation, and lasts for 48 hours after sleep equipment within.
Generally, this device is used for construction projects, main test sites, and places that need to be used for a long time. How to choose a good project-level wifi signal jammer?
Main parameters of wifi blocker
The wifi frequency jammer is the first external 9-channel 5.8G full-frequency wireless network signal jammer. This device is based on overseas advanced technology and specially customized overseas VCO chips. The continuous development of communication style, it is based on overseas mobile communication technology. A new technology product carefully developed according to the specific situation, it can decorate and partition GSM/CDMA/AMPS/DCS/PHS/5.8G within a half-longitude of 1-30 meters (about 10-250 square meters and the shielding range can be adjusted according to the required size) /3G/4G/GPS/Beidou positioning system (WCDMA. TD-SCDMA and CDMA2000) make it impossible for various wireless communication products to communicate, and cannot endanger the work of other electronic products, thereby ensuring the safety factor of the required site, wireless network signal Equipment can be restored to normal use without any harm to the human body if it leaves the range of decoration and partition.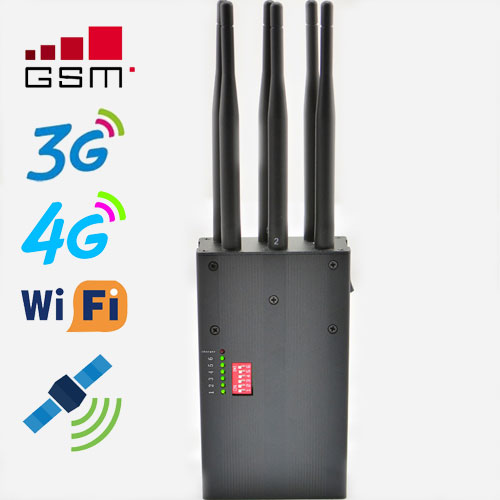 Wifi jammer device features
1. Reasonable shielding of CDMA (China Telecom), GSM (China Mobile, China Unicom), SCDMA (Netcom Telecom Great Smart), DCS (1800MHz), PCS (1900MHz), PHS (Telecom PHS), 3G/4G/ GPS/5.8G/Beidou positioning system, all communication signals such as mobile phone signals and wireless walkie-talkie signals;
2. Extra-thick casing, double-fan high-heat-discharging white aluminum casing, the surface can be OEM or silk-screen ink marked according to customer needs (free silk-screen ink service);
3. Signal strength of 25W can be applied to car cigarette lighters;
4. Reasonable shielding distance 1-25 meters adjustable (not fixed before leaving the factory).
Jammer mart focuses on creating a brand of high-quality signal jammers. Its main business is: 4g5g mobile phone signal jammers, gps signal jammers, drone signal jammer and other computer information security-related research and development, production, sales and price quotations, welcome new and old Customers come to consult.