Aaron Robison was commuting home from work last fall on the Brown Line when an older man carrying a plastic bag of Old Style beer took a seat across from him.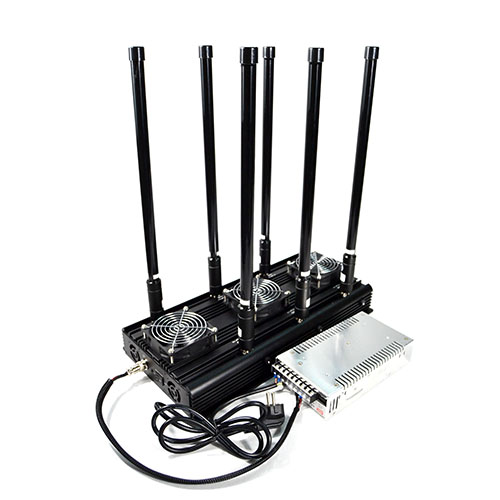 The man opened a beer and surveyed the car, scowling as he saw another rider talking on a cellphone a few feet away, Robison said. He watched as the man pulled a signal jammer topped with five antennas from his pocket and switched it on.

Almost instantly, commuters who had been talking on their phones went silent, checking their screens for the source of their dropped calls, Robison said.
On Tuesday, undercover officers arrested the man who had allegedly created his own personal quiet car in recent months with an illegal device he imported from China, according to Cook County prosecutors and Chicago police.

An attorney for Dennis Nicholl, 63, a certified public accountant, said his client wanted only some peace and quiet on his commute from his North Side home to the University of Illinois Hospital & Health Sciences System, where officials confirmed he works as a financial analyst.
"He's disturbed by people talking around him," attorney Charles Lauer said after a judge set bail at $10,000 while dubbing Nicholl "the cellphone police." "He might have been selfish in thinking about himself, but he didn't have any malicious intent."

Photos of Nicholl holding the device on CTA trains had circulated online for months. Police had been tipped to the individual months ago and had obtained his photo. On Tuesday, a team of undercover officers conducting surveillance saw Nicholl enter the Loyola station on the Red Line.
He was arrested a short time later after he switched on the device as an undercover officer near him spoke on his cellphone on a southbound train, according to an arrest report. The officer's call was dropped, the report said.
Nicholl's family members declined to comment, but a co-worker expressed surprise that the financial planner he described as timid and not very social had been arrested.
"He's a harmless guy — he wouldn't want to hurt anyone," said Bobby Chacko, also a financial planner for the hospital.
Nicholl had never been a tyrant about noise around the workplace, according to Chacko.