Xinghai Concert Hall is one of the most influential performance venues in China and one of the professional concert halls with the best sound effects in China. Its first-class sound effects enjoy a high reputation at home and abroad.
Xinghai Concert Hall was built in 1998 and is located on the elegant Ersha Island by the Pearl River in Guangzhou. This concert hall, named after the famous Chinese musician Xian Xinghai, has been carefully cultivated for 20 years by virtue of its world-class architectural acoustic design, and has become an art palace that gathers world-famous troupes. The concert hall has a 1518-seat symphony performance hall, a 461-seat chamber music concert hall, a 100-seat art salon space, a music space that can accommodate 200 people, and a music culture square that can accommodate thousands of people. Large-scale musical instruments such as organs, pianos and advanced audio and video equipment imported from the Czech Republic, Germany, Japan and other countries have made the sound effects of Xinghai Concert Hall famous at home and abroad. Mobile phone signal jammers are used in the venue. In order to protect participants from external interference and focus on enjoying the influence of art, signal jammer is installed around the venue to allow participants to enjoy art.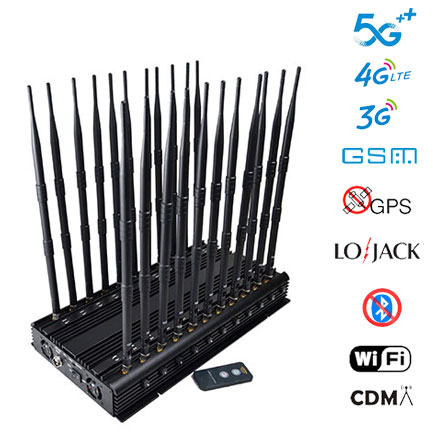 After 20 years of vigorous development, Xinghai Concert Hall has become a famous cultural brand in Guangdong Province and the city's business card of Guangzhou, attracting Vienna Philharmonic Orchestra, London Symphony Orchestra, Philadelphia Symphony Orchestra, Borodin String Quartet, Lincoln Center Jazz , Chicago Symphony Orchestra Brass Quintet, BBC Radio Symphony Orchestra, Nelsons, Maazel, Eisenbach, Ashkenazi, Perlman, Mutter, Argerich, Yo-Yo Ma, Matthias Hofs and other famous orchestras and musicians at home and abroad, they all praise the Xinghai Concert Hall for its first-class sound effects and professional services.
As China's premier urban music and cultural landmark, Xinghai Concert Hall is committed to bringing music and art into people's daily lives more extensively and deeply. Xinghai Concert Hall Annual Music Awards, Guangzhou Jazz Festival, Sunday afternoon music tea, weekend folk music workshops, Xinghai Club popular lectures and other concerts and art development activities, allowing more citizens to enter music, understand music, and fall in love music.