Since the wireless wifi jammer will emit a certain power interference signal, when the antenna of the wifi jammer device is too close to the cable of the wired network, certain interference will be observed. This interference is electromagnetic field interference, which is closely related to the distance between the signal source and the target. In fact, just slightly increasing the distance between the two greatly reduces the strength of the interference. Because, if you are concerned about the radio jammer interfering with the wired network, you only need to separate the antenna of the wireless Bluetooth jammer from the cable of the wired network by a certain distance.
The shield generally needs to be grounded. The function of the shielded wire is to isolate the electromagnetic field noise source from the sensitive equipment and cut off the propagation path of the noise source.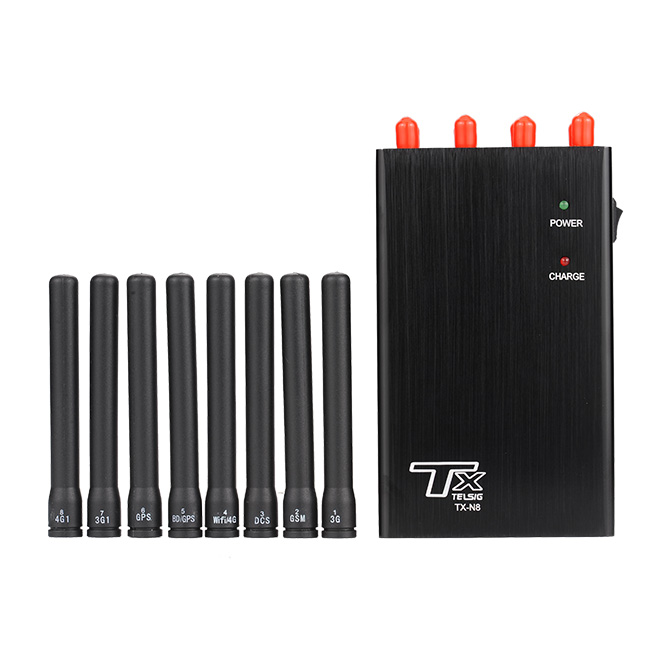 Shielding is divided into active shielding and passive shielding. The purpose of active shielding is to prevent the noise source from radiating outward, which is the shielding of the noise source; the purpose of passive shielding is to prevent the sensitive equipment from being interfered with by the noise source, which is the shielding of the sensitive equipment.
The shielding layer of the shielded wire is not allowed to be grounded at multiple points, because different grounding points are always different, and there is a potential difference at each point. Such as multi-point grounding, the current is formed in the shielding layer, the current is induced on the wire, and interference is induced on the signal line, which not only fails to shield but introduces interference. Various high-order harmonic components have a greater impact and should be paid special attention to.